Last year I got on a little kick of making dresses for my 3 year old niece Chloe for Halloween and Fall. They are the easiest dresses in the world to make.
I found several sets of kitchen towels in the target dollar spot last Halloween as well as some fall colored towels in the home good section of Target. They were super cute! And the best part of all, they're towels so the edges are already sewn for you!
The dresses should easily fit any 2-5 year old and can later be worn as a shirt!
Since I wasn't blogging last year I don't have pics of the actual process but I do have pics of the results!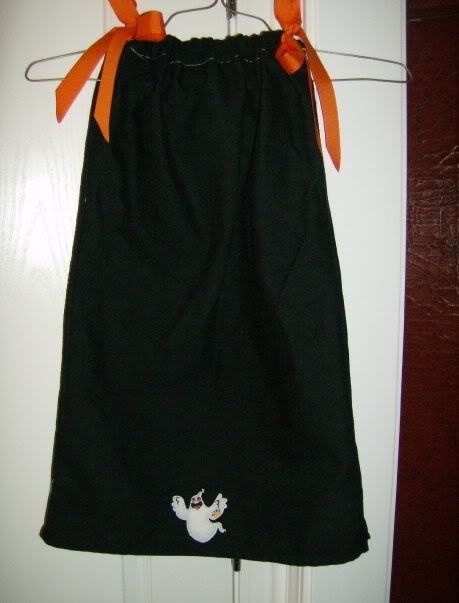 This is what you need:
2 Matching Towels
Coordinating ribbon
Straight pins
Sewing Machine (or you can hand sew)
*Be sure to wash your towels and lay them flat to dry before you sew them, to prevent shrinking the next time you wash*
Instructions:
Lay the towels on top of each other with the right sides facing each other (the part with the design) so that the inside of your dress if facing you.
Measure the width of your ribbon
Then measure down from the top of the dress 6 inches, plus the width of your ribbon. Example: If the ribbon is 1" measure down 6 inches + 1 inch for ribbon = 7 inches and place a pin. This creates the arm holes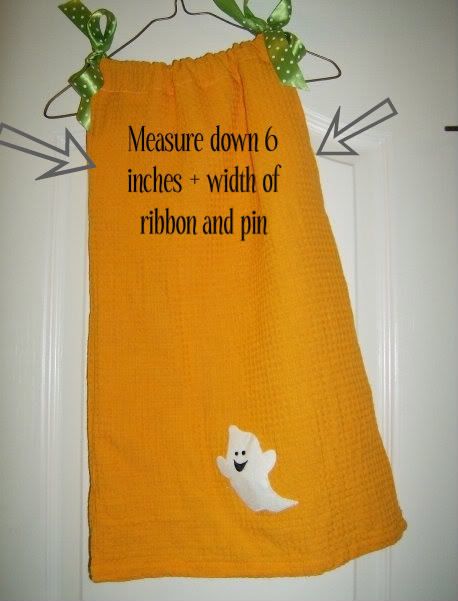 Place pins down the side of the dress and repeat the process for the other side.
After the pins are in the place, sew up the right side and stop at the pins, back stitch a 1/2" or so and stop. Repeat on the left side.
That leaves the top of the dress open. Fold down one side of the top of your dress equal to the width of the ribbon you measured and pin and repeat on the other side.
After you pin both sides, sew across and you've created the casing for the ribbon!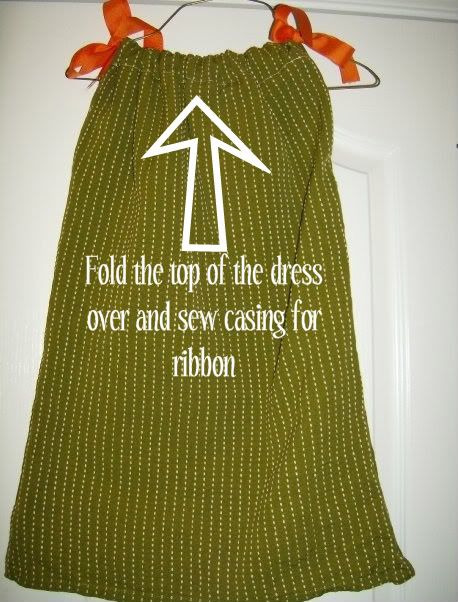 Cut 2 lengths of ribbon around 30-40 inches and singe the edges to keep them from fraying (you can do this with a lighter or match)
Turn the dress right side out and slide the ribbon through the casing on top. You can attach a safety pin to one end of the ribbon to help guide it through.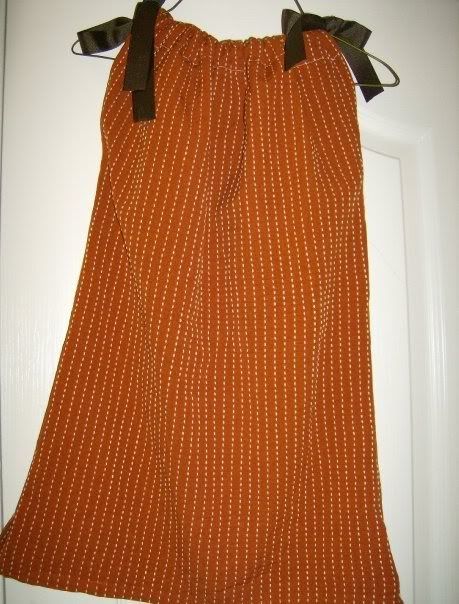 Its that easy! I know it sounds like a lot of work but in as little as ten minutes you can make these fabulous dresses for that special little girl in your life! Give it a try and let me know what you think!
Im linking to: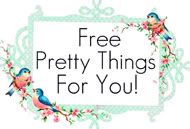 http://www.pollywantacrafter.com/2010/10/craft-link-party-2.html